To qualify for citizenship under the real estate option, the Govt requires a minimum of USD 400,000 investment in approved real estate project e.g "Kittitian hill", plus payment of necessary fee and charges. You can buy villas or apartments or luxury condos, provided you satisfy the minimum investment. The real estate is very expensive, but it is a recoverable investment after 5 years.
The real estate can only be sold after 5 years, it also qualifies the next buyer for citizenship, as of 2012.
Effective from April 2018, The minimum real estate investment required by law is US$200,000 (resalable after 7 years) or US$400,000 (resalable after 5 years) for each main applicant.
The average processing time is between 4 to 6 months, if property is purchased from a developer that meets all criteria for efficient processing of citizenship application. We only assist our clients with approved and qualified real estate options in St. Kitts.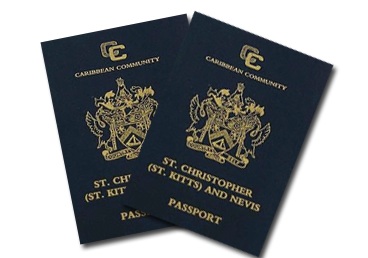 The Government requires either an investment in approved real estate project with a value of at least US$ 400,000 plus payment of various registration and other fees.
We expect the total costs USD 492,000 or more, (all inclusive) with real estate option for single applicant. Additional costs apply for accompanying family members. The SIDF is a much cheaper option for citizenship, compared to real estate investment.
Approved Real Estate Projects
We work with many government approved real estate developers in Saint Kitts and Nevis for apartments, luxury villas, hotels and condominiums. Please see below, the list of Government approved real estate projects, we work with.
Calypso Bay Resort
Kittitian Hill
Ocean's Edge
Leeward Cove
Christophe Harbour – Range Development
Silver Reef
Pirate's Nest
St Christopher Club
Golf View
Marriott Vacation Club
Rawlins Plantation
Sundance Ridge
Half Moon Bay Villas
Sunrise Hill Resort
Royal St Kitts Hotel & Casino 
Timeshare
Heritage Plantation
Sea Lofts
Manor International Inc
Vista Villas Inc
Manor By The Sea
Beaumont Estate
Beacon Heights
Mosaic Residences
Coast to Coast Development
Horizon Villa
Sel Soleil
Park Hyatt
(more to be included here)
Botanical Gardens
Mount Nevis Hotel
Carino Hamilton Estate
Nelson's Spring
Cliffdwellers
Paradise Garden Estate
Fern Hill Villa Development
Royal Getaway Estate
Fort Ashby Beach Club
Jones Estates
Four Seasons Resort Estates
Live Nevis
Tamarind Cove Marina Development Ltd
Turquoise Waterfront Condominiums Development
Zenith Nevis
(more to be included here)
Need Help?
We would Love to Assist You